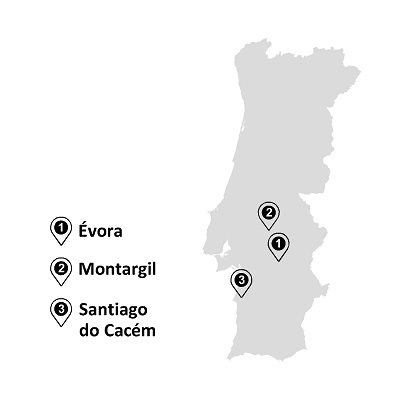 Summary
The ROADBOOK CHALLENGE is a set of 3 Roadbook Experience non-competitive events organized by Horizon Adventures.
For each roadbook experience event, we have 3 pre-scheduled dates for participants who wish top join a miscellaneous group of riders. The goal for each event is to have 2 days roadbook training.
The Roadbook Challenge is something we can do on demand, for a specific group of riders, and consists of a full week of roadbook training (+1000 km) comprising of 6 different stages and 3 different bivouacs.
All in all we're simulating a rally event, combining all the tracks and roadbooks of the 3 roadbook experience events. This means 2 transfers from bivouac to bivouac (actually 4 star hotels) and potentially one rest day that we suggest in the middle of the full duration of the Roadbook Challenge.
On this format, this is a taylor made event for a private group it's up to you to decide to go for:
:: 6 days Roadbook Challenge (combining all 3 events), maybe with 1 rest day after the first 3 stages.
:: 4 days Roadbook Challenge (combining 2 out of our 3 events), with or without 1 rest day after the first 2 stages.
or just attend one event as a private group (date to be arranged) or joining one of our pre-defined dates if your coming solo and wish to join other riders.
The 2022 Roadbook Experience event dates and locations will be:
:: February, 11th - 13th     :: Montargil
:: June, 17th - 19th            :: Évora
:: September, 16th  -18th   :: Santiago do Cacém 
The accommodation is optional, therefore not included on the registration fee. You need to be at the Hotel on Friday before dinner to get information disclosed during the briefing.
We can take care of the hotel booking for you. Just add it to your bill during the booking process.
The Concept
The Roadbook Experience consists of 2 riding loop days (Saturday and Sunday) with 200+ km and 100+ km of roadbook navigation.
It will be a non-competitive rally, meaning no timed sections. There will be a classification based on your navigation accuracy, therefore the winner will be the one with less navigation errors (measured in distance).
All participants (independently of category or class) will have 2 transponders that will enable real time monitoring of your navigation skills, and publish a ranking of the best by category and class.
Penalties will be applied based on navigation errors like missed track, speed penalties and others.
The Categories
There are 2 different categories you can register in:
RAID - designed for those who prefer to follow the track on a GPS (starting time 30 min after Rally Class riders)
RALLY - designed for those who want to find the way based on a roadbook
We have 4 bikes available for each event fully equipped with an Electric Navigation Tower, GPS Garmin Montana and ICO Odometer.
We have additional 4 bikes available for each event, equipped with GPS Garmin Montana ready to participate on the RAID Category.
Participants with their own bike are welcome.
First come first serve, so, get your place by clicking Book Now and follow the booking process.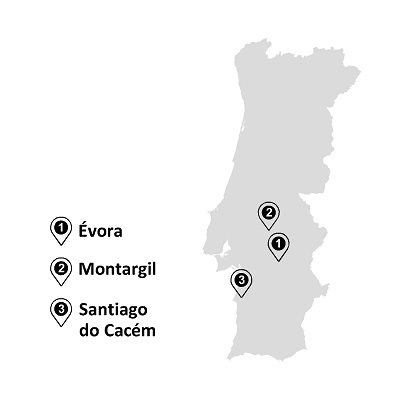 Friday ::

Check-in
Check in at the Hotel.
Dinner is not included. There are several options to eat at walking distance from the hotel.
22h30 - Roadbook theoretical training at the lobby.
Saturday :: 1st stage: aprox. 200 km
Stage details to be communicated to the participants on the briefing.
Recommended lunch stops half way. Refueling always on track. Dinner included.
Sunday ::

2

nd stage: aprox. 150 km
Stage details to be communicated to the participants on the briefing.
Recommended lunch stops half way. Refueling always on track.
Raid and Rally Categories
Raid Category (GPS navigation) - basic registration
GPS track in GPX format
Permanent control of your progress on the event
Classification based on navigation accuracy (measured in distance)
Saturday dinner
Rally Category (roadbook navigation) - when you select "Upgrade Rally"
Roadbook in paper roll for the 2 stages
Permanent control of your progress on the event
Classification based on navigation accuracy (measured in distance)
Saturday dinner
Optionals
Bike rental with Navigation Tower from F2R and ICO
Bike rental with GPS Garmin Montana
2 nights accommodation sharing twin room
Single Room supplement
Gear rental
Personalized Jersey
Do not forget
Medical insurance with repatriation (mandatory)
Credit card to guarantee security deposit of 1000€ for damages (only for riders with bike rental)
Driving licence and Citizen card (mandatory)
Gear
Boots
Googles
Gloves
Helmet
Chest Protector
Knee Protectors
Elbow Protectors
Enduro Trousers
Clothing and other stuff
Lightweight thermal underwear the best option to use over your skin
Sports Socks
Swim wear
Camel Back with about 1.5 litres (mandatory)
Waterproof jacket
Medical stuff
Aspirins/paracetamol – some form of pain killer
Anti-inflammatory pills/cream
Lip salve – to avoid chapped lips
Plasters
Sun cream
Rehydration powders.
Energy/glucose tablets
Transfers to and from Lisbon Airport
We can manage with other riders to reduce costs. Starting in 35€/person (each way) for groups with more than 3 people.
Reservation process
Reservations are made on HorizonAdventures website (www.horizonadventures.pt). Several extras can be added during the booking process, right after the selection of your tour. The optional extras will be displayed in several lines right below the booked tour.
When finalizing the booking the total amount of your bill will be transfered to a PayPal payment process. A 3% handling fee will be added to cover administrative costs.
As soon as we receive the payment, the place on the tour will be reserved. This payment is non-refundable in any case, but can be used if the customer wants to relocate on another tour, as long as it's booked within 12 months after the initial tour date.
Once we receive confirmation of the bank transfer, we will send an email notification confirming your place on the tour.
Reservations are accepted only after the acceptance of the present Terms & Conditions, by ticking on the related check box.
Payments are be made by Paypal. Contact us for other methods of payment.
Cancellations
If a participant book a tour, but for some reason the payment has not been processed, or if only the first payment was done, but the second payment is overdue with less than 60 days prior to the event, HorizonAdventures will not secure the place on the tour, and reserves the right to cancel the reservation and open this place for other participants.
If a participant withdrawals his participation with more than 30 days before the start of the tour, HorizonAdventures will return the full amount paid to date by the participant, except the first deposit, which is non-refundable. This amount will be kept as a credit and can be used on any other tour for 12 months from the date of the initial tour.
If a customer withdrawals his participation with less than 30 days before the start of the tour, Horizon Adventures will apply penalties that will be deducted on the amounts previously paid. The credit is calculated based on the formula CREDIT = PAYMENTS - PENALTIES. The penalties are applied on the sum of payments previously done for the mentioned tour, on the following basis: less than 4 weeks notification 10% penalty; less than 3 weeks notification 20% penalty; less than 2 weeks notification 30% penalty; less than 1 week notification 40% penalty; No Show without any notification to Horizon Adventures 50% penalty. The credit is valid for 12 months from the date of the initial tour.
HorizonAdventures reserves the right, at any time, to cancel, change the itinerary or interrupt a tour when, for any reason, the safety or comfort of the participants are not guaranteed in countries or regions visited on the tour, including force majeure as riots, floods, earthquakes, pandemias, etc.
If HorizonAdventures defeat the realization of the tour, no penalties will be applied to any customer, and all participants will be reimbursed in full amount they have paid except the first deposit, which is non-refundable. This amount will be kept as a credit and can be used on any other tour for 12 months from the date of the initial tour.
Safety
The personal and group security is a priority for HorizonAdventures.
The client must hold a driving license which must be brought on the tour, and has made known of any endorsements or restrictions made to it by the licensing authorities.
Disregarding the rules of transit or the tour, will not be tolerated and cause the immediate suspension of the tour.
All fines, judicial costs, etc., derived from any form of traffic infraction or other, caused by the client during the tour, will be payable by the client.
For all intents and purposes, the client is aware of the current legislation in Portugal and therefore assure, under Article 40, paragraph 2 of Law 5/2007, from January 16th, approving the Basic Law of Physical Activity and Sport, that does not have any contraindications to the practice of various sporting activities, which will be taking place.
The client declare that he has taken note of the program, taking any and all liabilities arising from acts performed by him of which result in damages to HorizonAdventures, or others, and accept to be obliged to pay compensation to the affected parties at the precise extent of this damage.
If the client leaves the tour voluntarily before completion of the tour, or is required to do so by HorizonAdventures, (on the grounds that the client's presence is detrimental to the safety or well-being of the tour or any one person on the tour), then all liability that HorizonAdventures may bear to that client (namely the event insurance) will cease immediately. HorizonAdventures will have no responsibility for repatriation of the participant, or any other expenses which may arise out of such an event.
Insurance Policy
HorizonAdventures has contracted for all its activities a Liability Insurance, mandatory for all Touristic Animation Agents, according to article 27 of Decree-Law No. 108/2009 of May, 15th amended by the Decree-Law No. 95/2013 of July, 19th.
HorizonAdventures has also another Liability Insurance mandatory for all Tourist and Travel Agencies, according to article 35 of Decree-Law No. 61/2011 of May, 6th amended by the Decree-Law No. 199/2012 of August, 24th.
HorizonAdventures has a Personal Accident Insurance to cover his clients on any tour. The client is aware of the conditions of the Personal Accident Insurance, inherent to the tour, in particular the conditions and the coverage, according to article 27 of Decree-Law No. 108/2009 of May, 15th assuming responsibility for any damage not covered by its Policy, as well as any expenses that exceed the coverages of that policy, or any disease / pernicious situation that may occur.
Additionally, each participant must book in his country of residence a travel insurance including health care with repatriation to his own country, to be used in the event of an accident or medical emergency. This insurance must explicitly not exclude all terrain expeditions using rallyraid vehicles as means of transport, and has to be valid in all countries included on the tour. The client acknowledges that this specific risk coverage is his solely responsibility.
Important: Please note that this is not an Horizon Adventures event, therefore our insurances designed to cover accidents in events organized by us are not applicable. We are acting here solely as bike suppliers. Although the Clubs and  Federations have Insurance for causalities in these events, we strongly recommend you to do a Travel Insurance with repatriation to your home country, in case of an accident. This Travel Insurance should include the sports activity you will be involved in.
Rules during the tour
In the initial briefing, some basic rules will be communicated to the group. Failure to follow these rules or any other staff indication that could compromise the security of any member of the group will result in immediate suspension of the participant.
GENERAL RULES:
- Respect traffic regulations and local speed limits;
- Do not consume alcoholic beverages during riding hours;
- Meet the timetables set out in the daily briefing;
Required documents
- Valid passport with expiration date higher than 6 months after the end of the tour.
- Driving license is mandatory for all tours.
- Credit card for online pre-payment authorizations (eg: deposit for GPS damages).
- Travel insurance including health care and repatriation to the country of residence.
Photo and video material
Photos and videos produced by HorizonAdventures in any tour are property of HorizonAdventures. The copyright is owned by HorizonAdventures.
With the acceptance of these terms and conditions, HorizonAdventures is authorized to use all this material for advertising and marketing purposes, including images of tours where participants can be recognized. Participants aren't entitled to any claim against HorizonAdventures due to the use of these materials.
Final considerations
The client will comply strictly with the laws and customs of all countries visited, whether in respect of health, immigration, exchange control, drugs or any other matter.
Any discrepancy that may arise between the client and HorizonAdventures will be dealt with under the jurisdiction of the Company's home country - Portugal.
Read carefully the conditions described above and clarify all of your doubts.
To complete the booking process the client must agree and accept all these terms and conditions by ticking on the related checkbox.